Walleye Fishing

Take a look at all the walleye baits and tackle items available. You'll find walleye rods, reels and combinations and plenty of lures, jigs, spinners, grubs and harnesses. We also have hooks, snells, sinkers, as well as books and DVDs. All are from quality merchants offering well-known brands like Loomis, Abu Garcia, Shimano, Daiwa, Northland and Lindy. Going with the best names in the business can give you the edge.
It's Fall and They're Hungry
Once the leaves turn and the weather cools, you might think that walleye fishing has passed its peak. But, for those heartier souls willing to brave the elements and take advantage of fewer boats on the water, this can really be one of the most productive and exciting times of the year for landing trophy sized 'eyes. The main reason is that, come fall, walleye are looking for all the protein they can get to make it through the winter. This holds true especially for the females, whose eggs are just setting for the post winter spawn. A good working knowledge of the best walleye baits for the new season can make all the difference.
Because they're driven by the season to put on weight, the big fish love the big baits. By now, they've put a huge dent in the minnow population and walleye baits like large minnows on 1/4 ounce jigs can tempt a hungry fish. However, it's also important to allow that colder water puts a chill on the walleyes' temperament. They can be very slow to bite, so your presentation needs more time and patience. Jig your bait vertically above the walleye and give them plenty of time to take it. Slow trolling large crank baits can allow the fish a chance to react and strike.
Time and weather are also important factors. Noon to dark is your best window of opportunity. Sunny autumn days and calm water that's had a chance to warm can trigger walleye to be more aggressive. But on the flip side, many experienced fisher-folk will tell you that wind and rain just prior to and during a passing cold front will also spark heavy feeding.
Weather and Transition Periods
What's more certain is that after major changes in weather, walleye are likely to go off their feed until they acclimate to the new conditions. This often entails them going to deeper water, but even then you still have an opportunity. There are always some larger fish that make a habit of hanging in the depths. They're less affected by weather changes and their usual feeding pattern remains the same. You just may need to tweak your presentation a bit. If you've been trying to land the bigger fish with large crank baits and get no results, make the move to a spinner with live bait. You may not tempt the largest, but there are likely some decent sized 'eyes willing to strike.
If the waters are turbid, as they often are in fall, walleye tend to move closer to shore. Try casting light jigs and spinners toward the shoreline and then work them back to where walleye may be waiting. Walleye can also be very line shy and the fatter the line the more likely they are to see it. 8lb test clear monofilament or fluorocarbon usually work best in this regard.
If you feel something, anything, on your line, set the hook! Under spring or summer circumstances, you're less tempted to fall for the bit of debris or weed that tweaks your line or rod, but in the fall walleyes often hit very lightly and what you think might be a snag could be a big fish. The fact that a walleye's attitude is as cool as the water dictates the amount of time it takes to look over, decide, and hit your offering, so using the right walleye baits and tackle will improve your chances.
Walleye Weight Calculator
Don't have a scale or forgot to bring it? Try this calculator. Just plug in the relevant numbers for a pretty fair estimate of your trophy catch's weight. There are all kinds of formulas for approximating weights, but this calculator has been calibrated to the known lengths/girths of the largest walleyes on record. Be sure to measure from the front tip of the lower jaw to the very end of the tail. Then measure the girth at the widest part around the body.
If you're using a tape measure, lay the fish flat on top of it. Don't make the mistake of pulling the tape over the top of the fish, because you're likely to bend the tape over the fish's contours. That will give you an inaccurate length that won't pass muster with Fish & Game on those closer calls.
     Your Walleye Weather!
Use Temperature Drop-down for more choices, Hold left mouse button to move map, + – to change size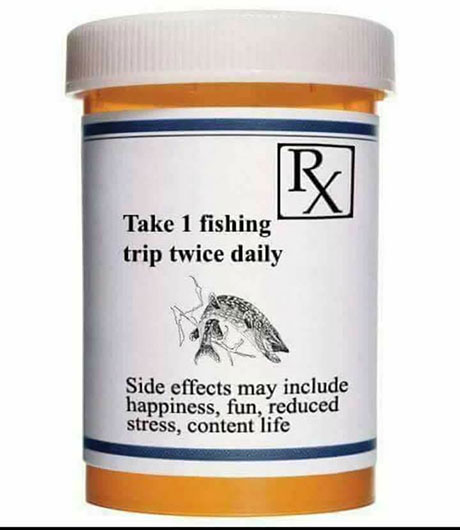 Fall Walleye Fishing Videos
How To Catch Fall Walleyes – Tony Roach
Locating Fall Walleyes and Techniques to Catch Them

Rapala Deep Down Husky Jerk
Another Fall favorite and a natural for walleye, the Rapala® Down Deep Husky Jerk is the deep-diving version of the Husky Jerk, designed to reach depths approaching 20′ on the troll and more than 10′ on the cast.
Grubs!
The delicate paddle tail design of the Bass Pro Shops Walleye Angler Paddle Tail Grub really brings this grub to life! 8 Up scent attractant is cooked into every lure to give this Paddle Tail Grub a natural baitfish flavor.
Live Minnows for Fall?!
Large Minnows are a great cool-water bait. Work best in the 40-60 degree temperature range.